Each group has created and rehearsed their own scripts. They next will show the drama to each other and be assessed according to:
Facial Expressions
Concentration
Feeling
Creativity
Structure
Teamwork
Stephanie then asks them to decide how they will be scored. "How many marks for each category?" They will need to judge facial expression, whether students were loud enough, whether the story was interesting or not, whether it had a clear beginning, middle, and end, how well the group seemed to play together. Since today is a "dress rehearsal" they need to note from the comments and the marks given what they need to work on next time: how they will make it better, do they need to be louder, does someone stand with back to audience, is the structure clear, how is the teamwork. The others will judge and give feedback. Each group then performs their plays for the others, receives feedback, and marks. They will gather props and costumes for next time.
THE DRAMA BEGINS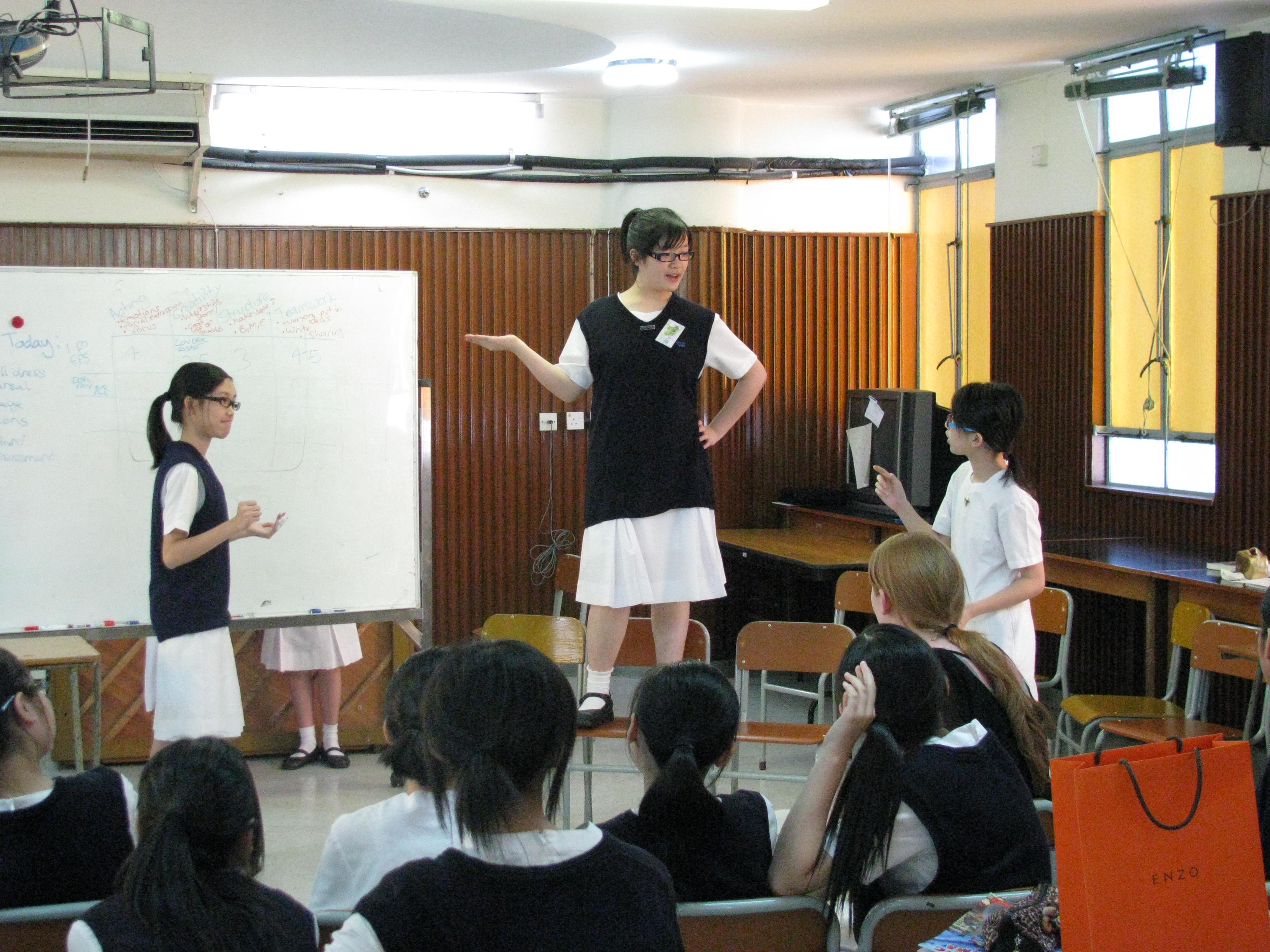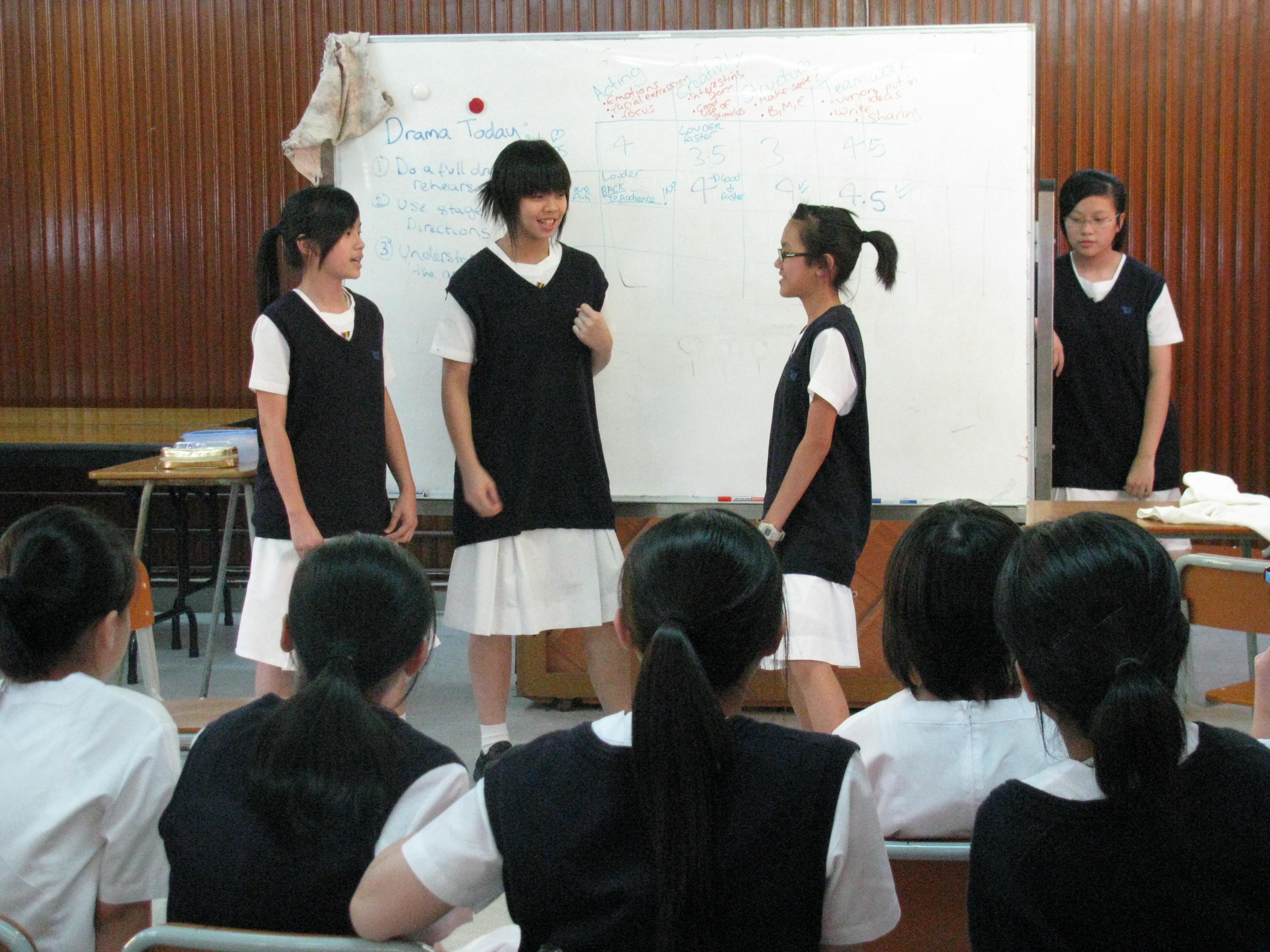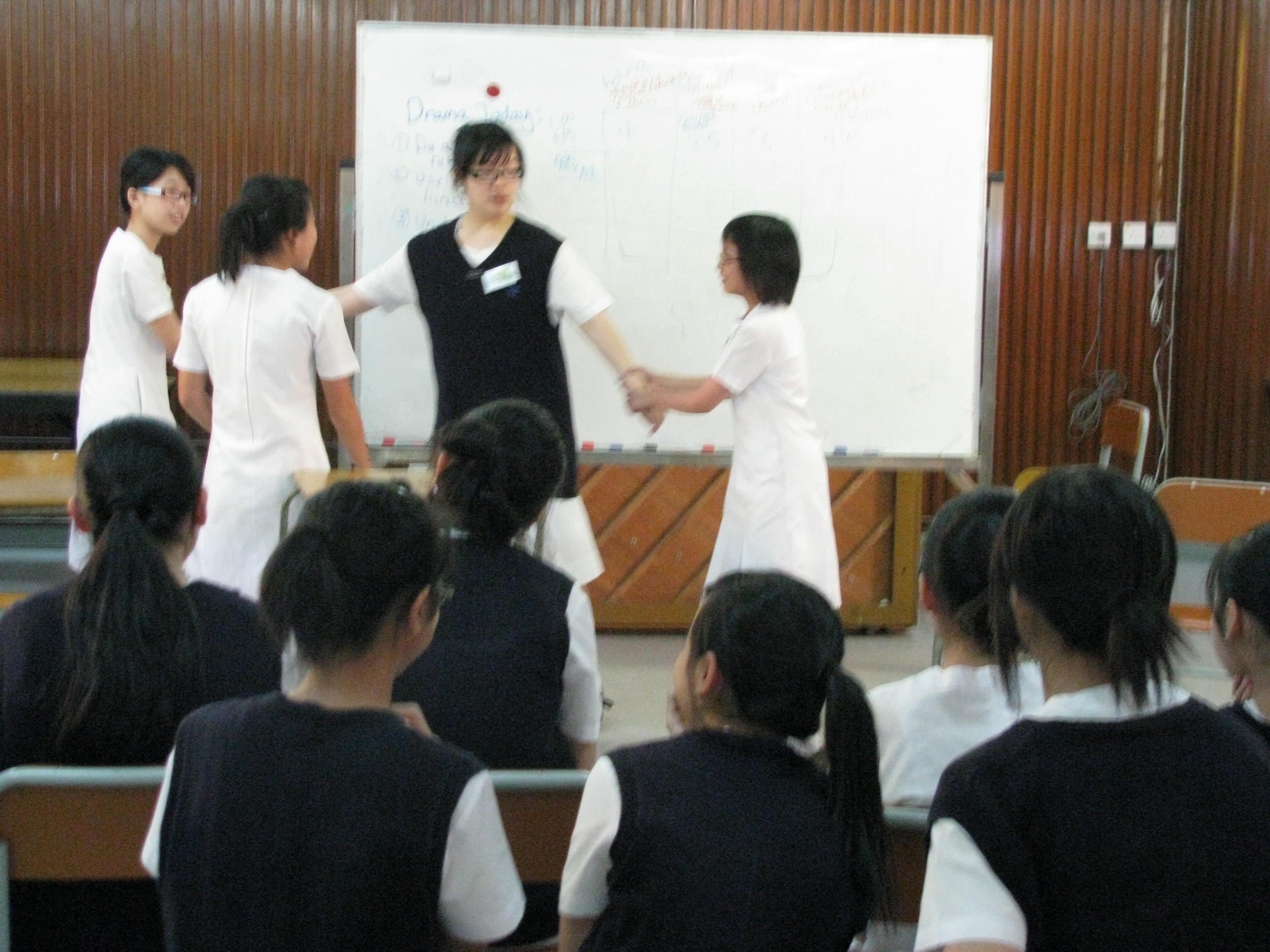 Each group performs their play and after each group shows their work, there is discussion, assessment, and guidance led by Stephanie.
STEPHANIE SUGGESTS IMPROVEMENTS WITH STUDENTS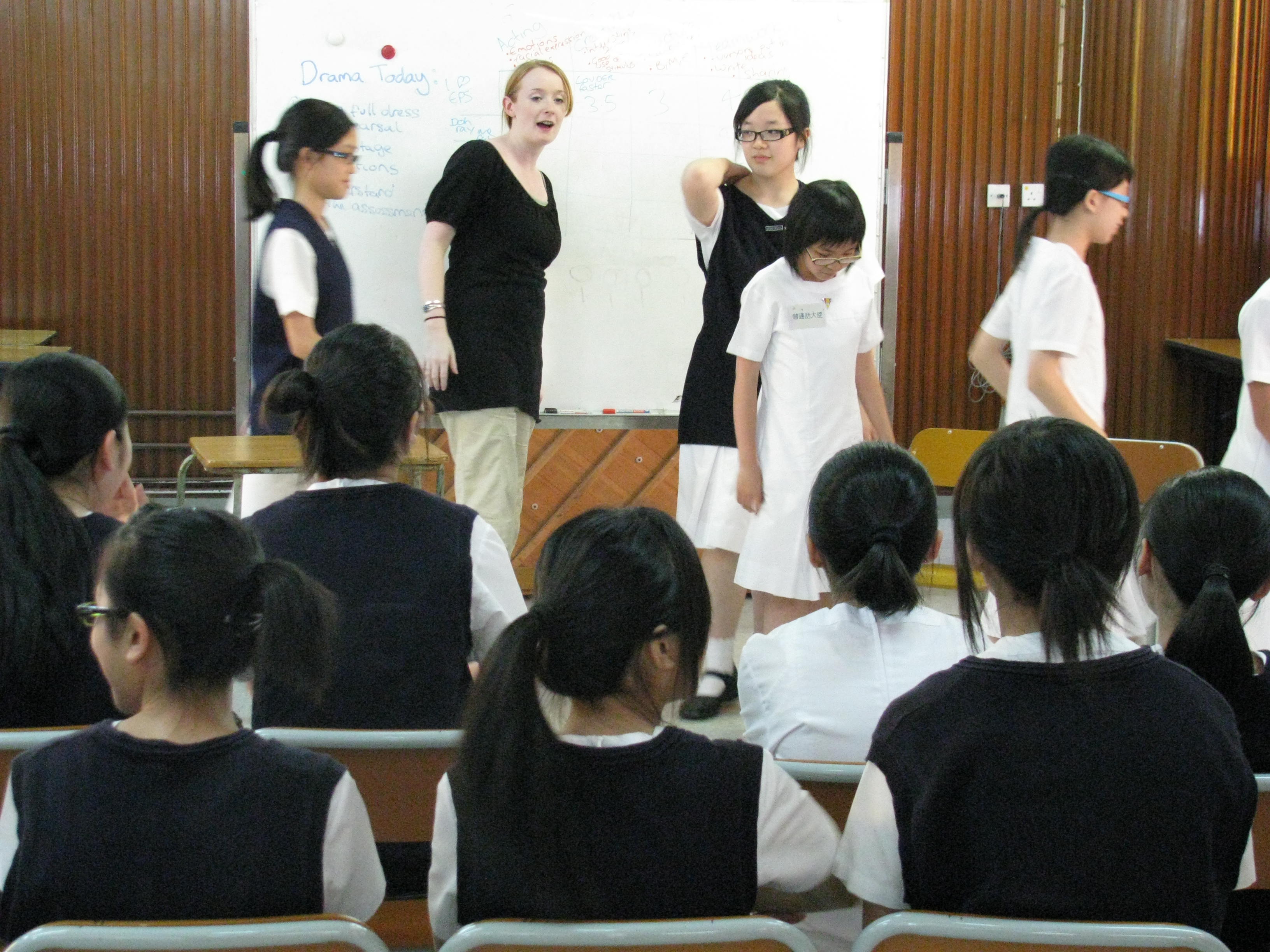 THEY WILL ADD TE IMPROVEMENTS THE NEXT CLASS
SOME PRETEXTS OR ITEMS TO STIMULATE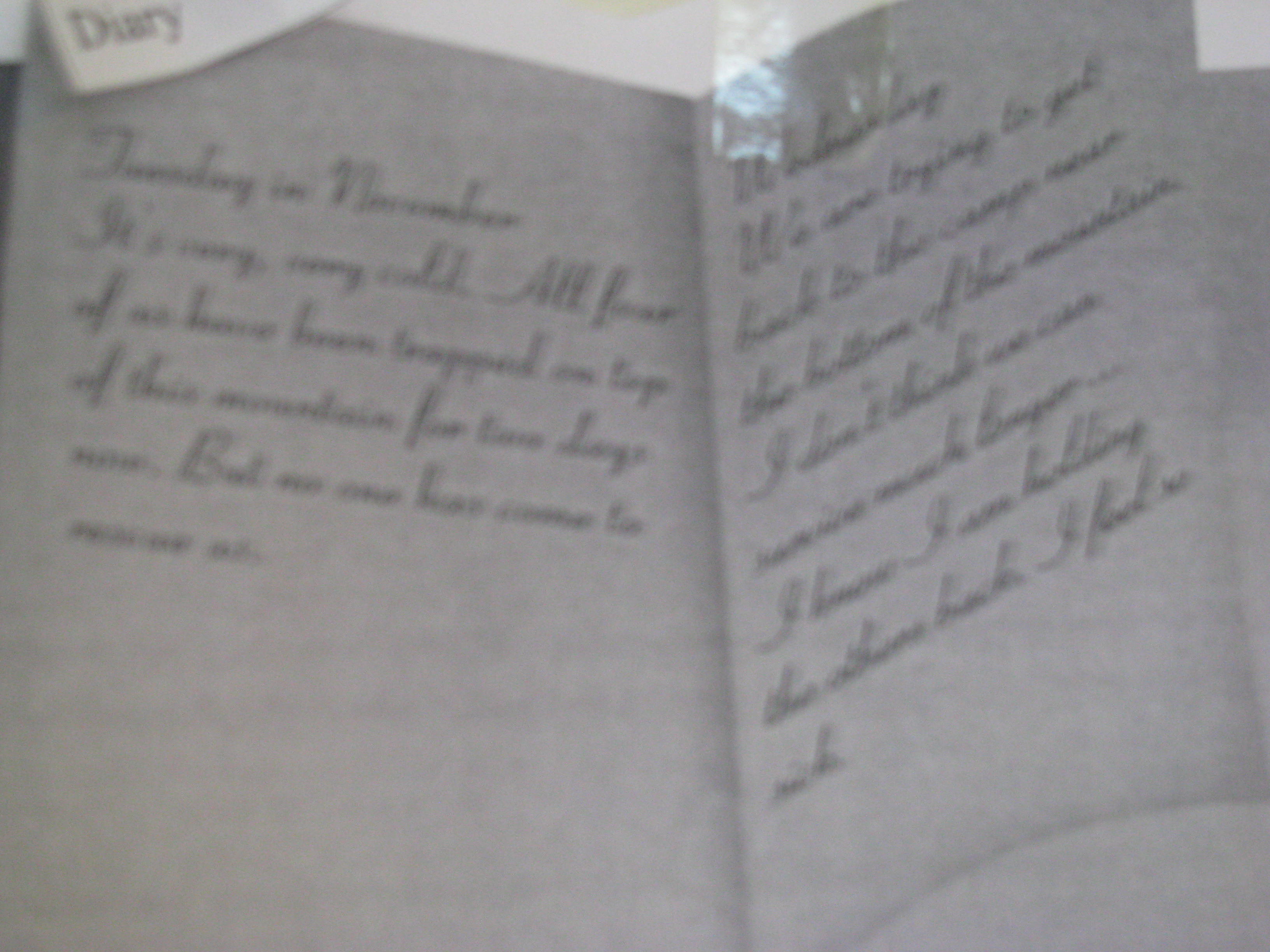 IMAGINATION AND TO INSPIRE THE STORIES
ANOTHER KIND OF PRETEXT