SHAKESPEARE'S HOUSE is another of the Case - Wilson sketches from their book, OFF-STAGE. Here, two teenage tourists visit what they think is Shakespeare's house. What do YOU think?
"This must be Shakespeare's TELEVISSION!"
CLICK HERE FOR VIDEO OF "SHAKESPEARE'S HOUSE"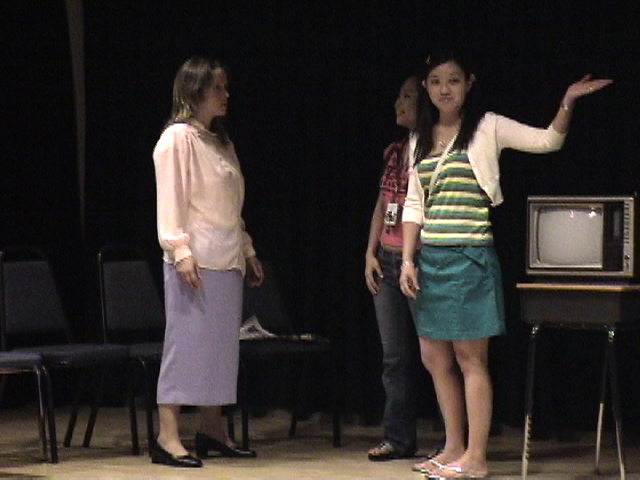 Lots fo people must be interested in Shakespeare's house!"
CLICK HERE TO GO TO "About Me" page.