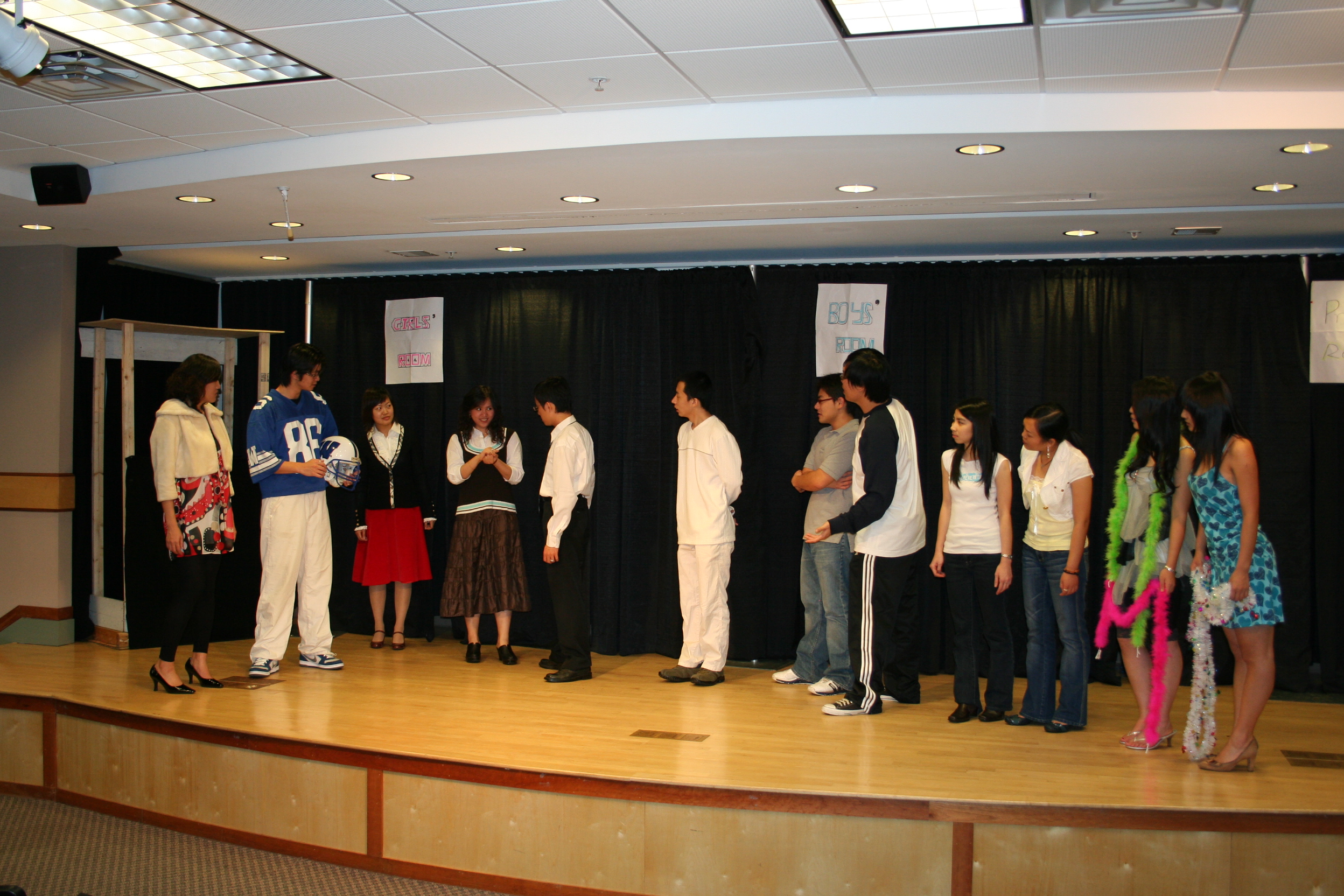 THE FINAL SCENE OF A FUNNY THING
For an in-class performance, go to:
This short play is performed as a listening comprehension exercise. After the play is performed once, questions are asked. If students can't answer the questions, parts of the performance are replayed until the students understand the section. The actors replay as many times as necessary.