The professor is told that if he runs five times around the campus, his son and daughter will be found and the ghost in his house will be gone forever! He runs, leaving his ring --which is identical to those of his two lost children -- in the hands of Sammy, Hero's brother.
Meanwhile, Julia's fiance, Miles Glorious, is on his way to claim his bride. The boys must do something. They decide to say that Julia has died of a smiling disease. Sammy will pretend to be Julia.
Miles appears and is devastated to hear that his Julia has died. Full of grief-filled passion, he goes to kiss the corpse, but when he does so, the corpse jumps up. Of course, it is Sammy and he runs off leaving Miles in confusion. In the chaos that follows, the professor returns, bumps into Sammy who he thinks is his daughter because s/he is wearing his ring. When Julia suddenly appears and says she has a ring identical to it, we find out that Julia is his daughter. Finally, Miles catches up with the woman he is chasing and realizes his ring is the same as Julia's and the professor's. The family is reunited at last and Hero is free to marry Julia!
"Oh, my Julia!"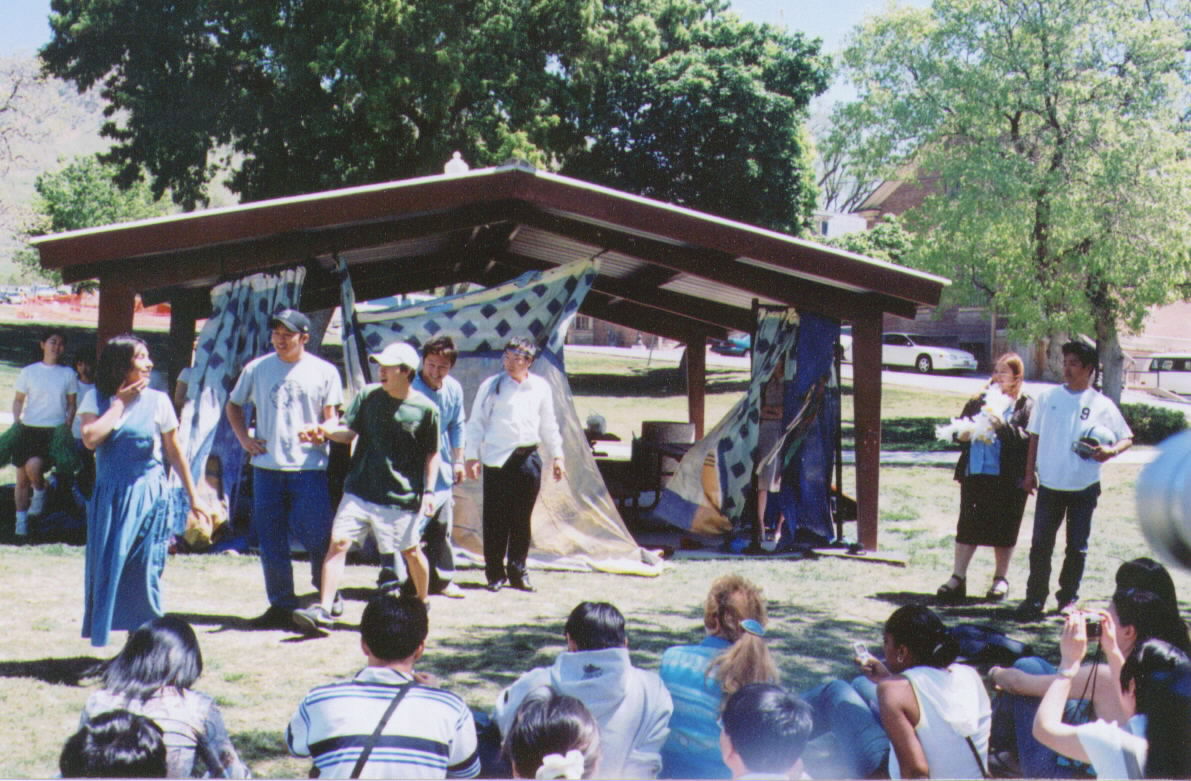 THE PROFESSOR, UNITED WITH SON AND DAUGHTER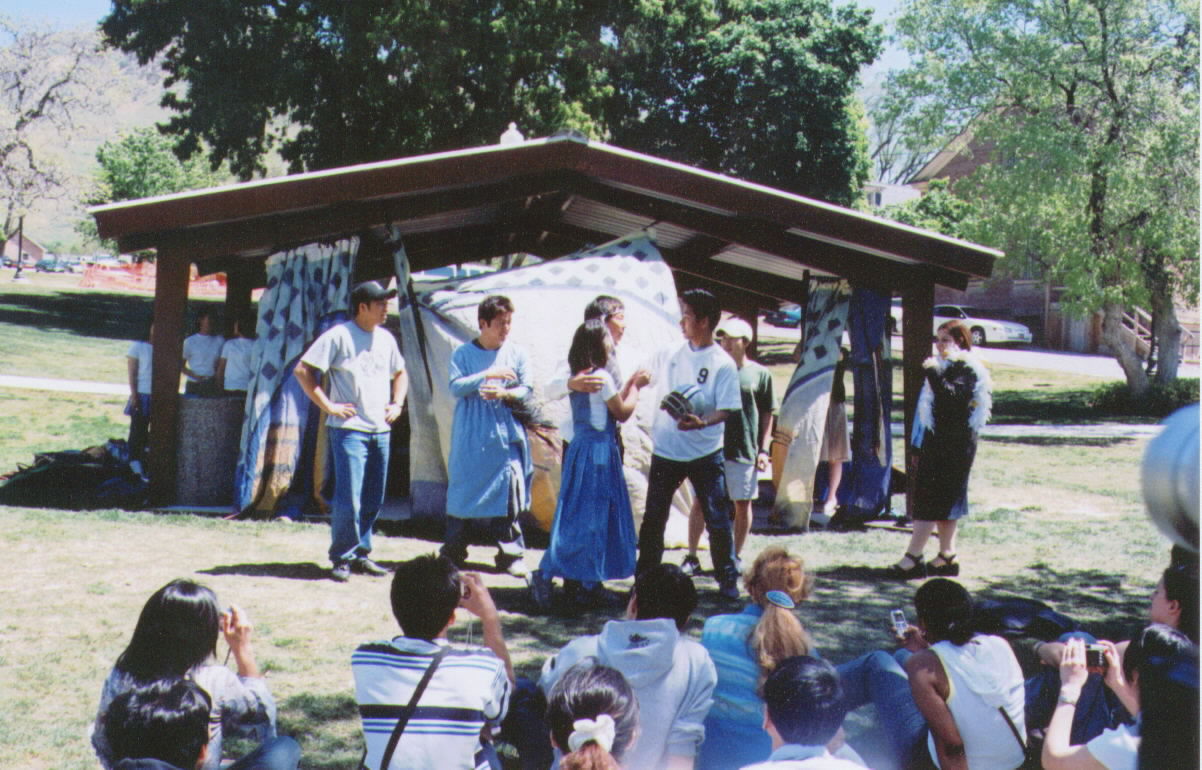 AT LAST!!